We hit the ground running on our first wedding of 2018 with Jenn and Matt.  If their wedding is any indication of what we have in store for us this year we are beyond excited!!!  They were one of the most fun groups we have ever had on a wedding.  With the guest list full of performers, there was a lot of passion and love to go around.  One of the coolest parts for me was that Matt was also a fellow UCF Theatre Alumni like Sean and I and we knew most of the groomsmen and a few professors at the wedding!
Jenn and Matt met while working at the same restaurant in New York City.  Their stories of love, laughter and fun that were shared during the ceremony made every one tear up!  It was one of the most touching and funny ceremonies we have ever been a part of.  From the story of Jenn asking Matt to dance like a robot when they first met, to the college stories their friends told, you cannot help but love this couple.  And I don't think I have ever heard the song "Book of Love" sang more beautiful than Heather Rice singing it to them during the ceremony.  I wish I had on iTunes to share with you all!  Shannon with Faces by Shannon did it again with stunning hair and makeup that didn't just transform Jenn into another person but into the most beautiful version of herself!  For the first time at a wedding we had Pizzeria Uno's as the caterer and all I can say is WOW!  When I read it was going to be Uno's all I could think of was deep dish pizza.  But there was no pizza at all.  Instead a beautiful spread for dinner and even a dessert and taco bar as a late night snack.  DJ Vinny was rocking all the best tunes and the dance floor stayed crazy!  Of course with this group you were bound to have one heck of a party!  And at the end of the night everyone could be found around the fire pit with smores before sending Matt and Jenn off with foam glow wands.  And after a few days in Florida they headed back into the cold winter in Michigan.  So while they are trying to stay warm snuggling into each other they can look at these photos and think of Florida!
Venue: Paradise Cove Orlando
Wedding Coordinator: Ki from Paradise Cove
Photographer: Cricket's Photo and Cinema
Hair and Makeup: Faces by Shannon
Floral: Atmosphere Floral and Decor
Cake: Cut the Cake
Catering: Pizzaria Uno's
DJ: Vinny from Your Orlando DJ
Officiant: Evan Storey
Ceremony music: Heather Rice
Gown: Fantastic Finds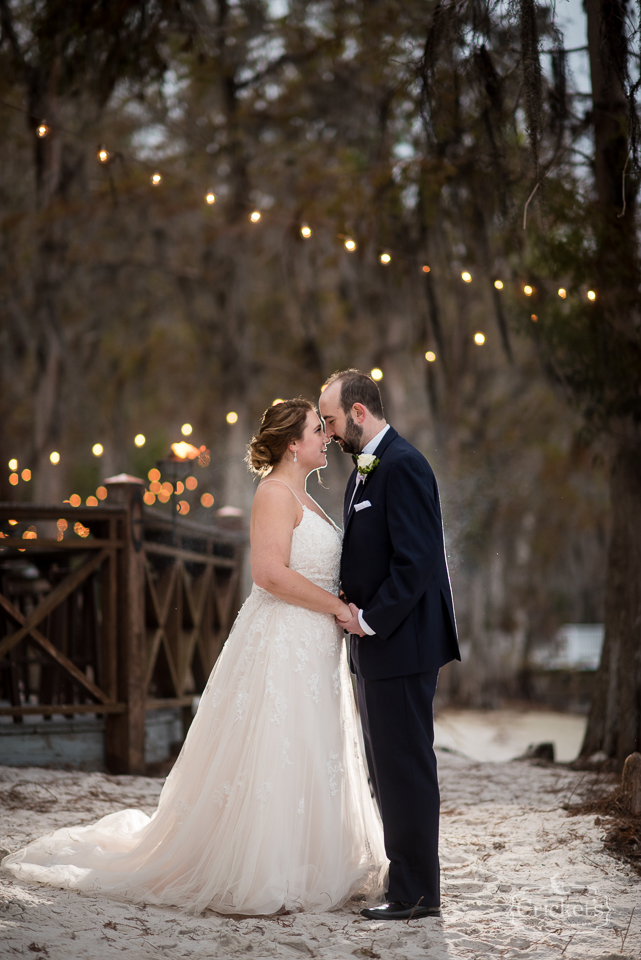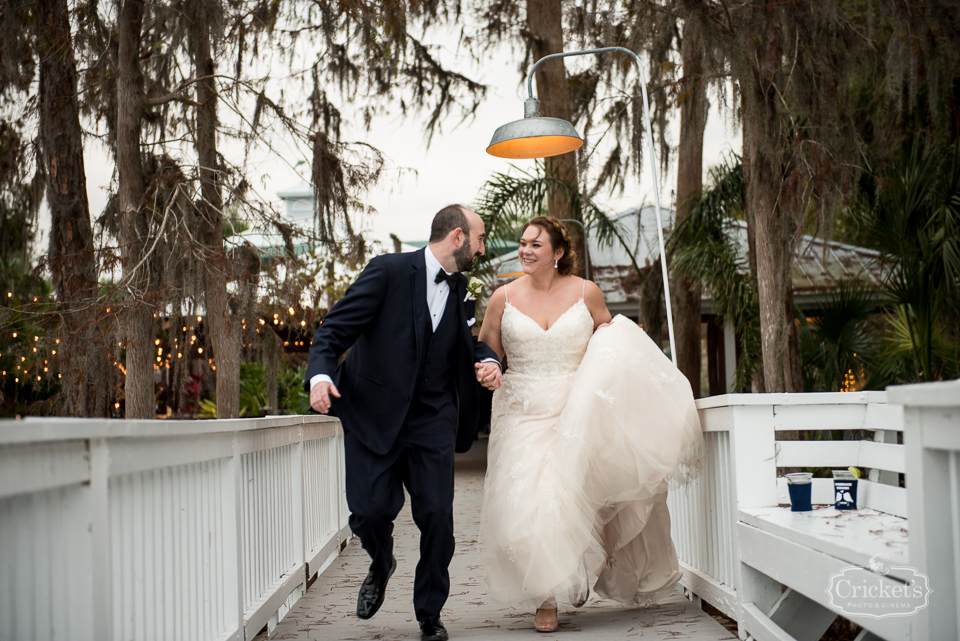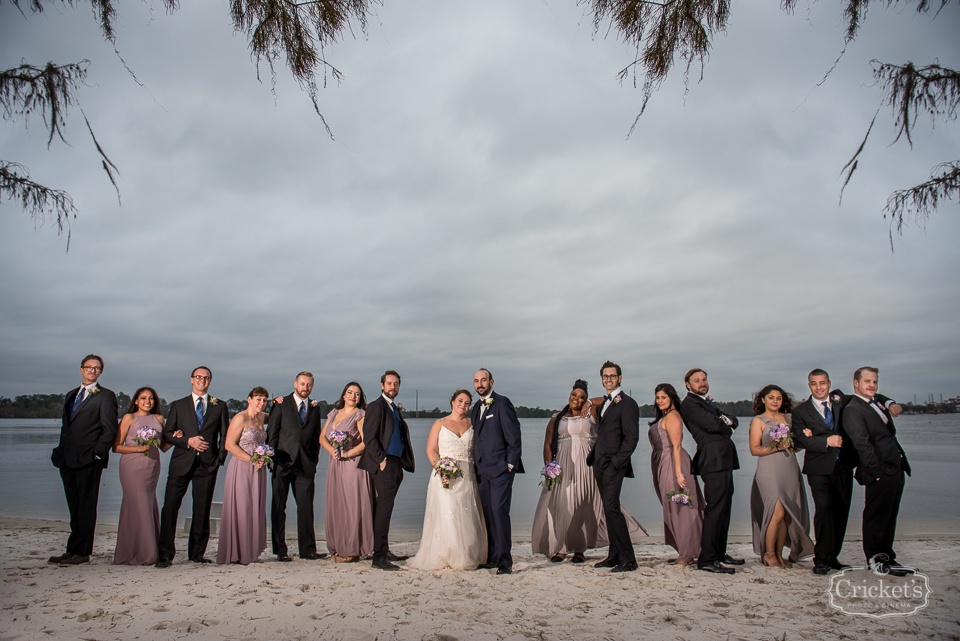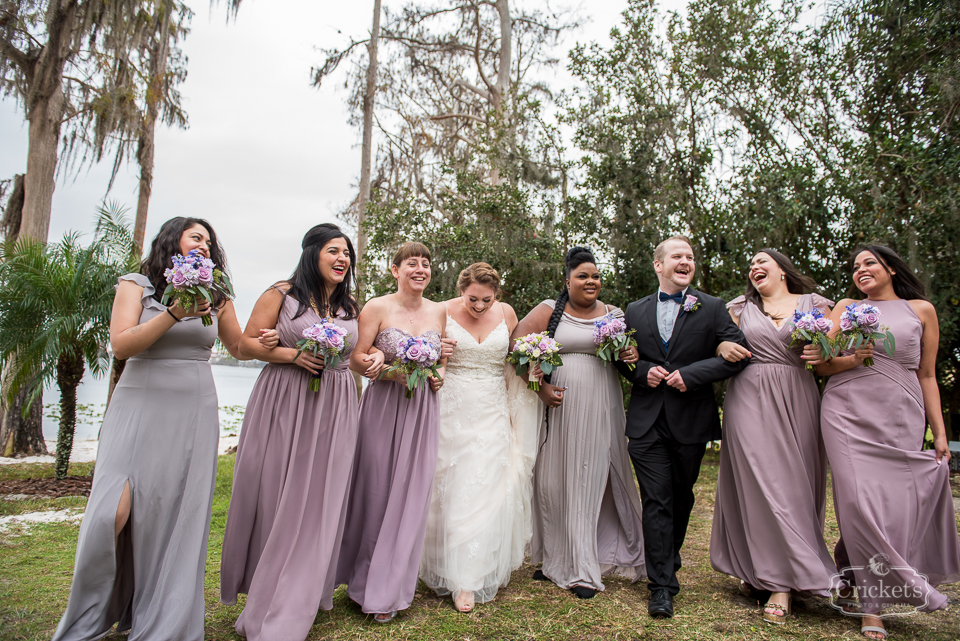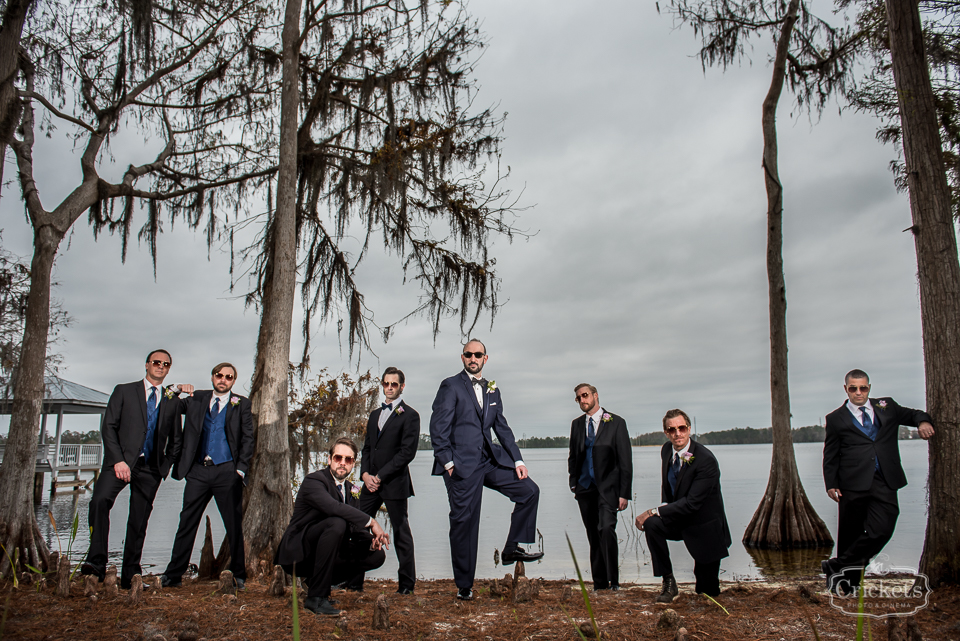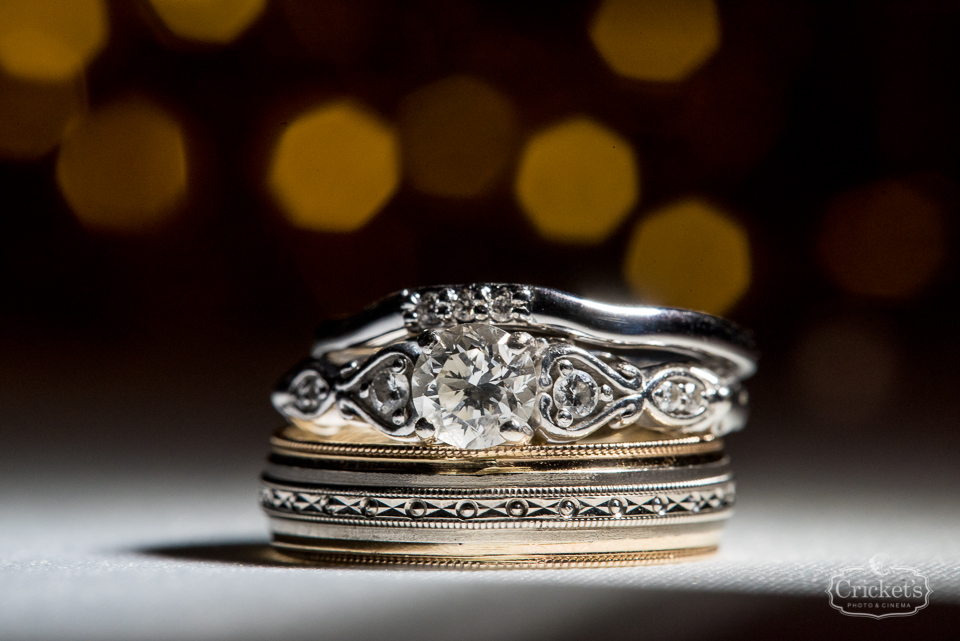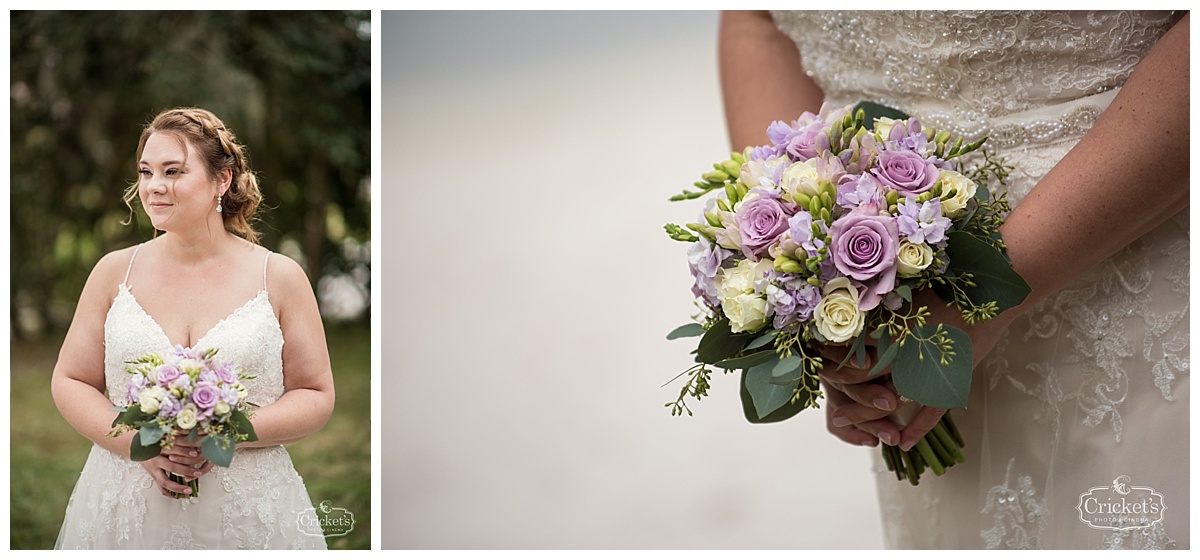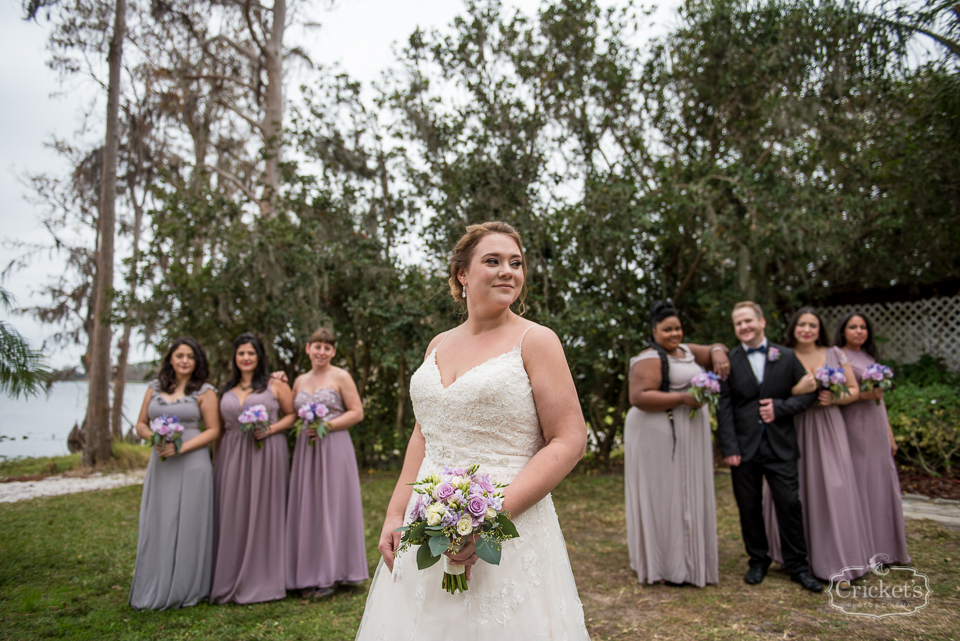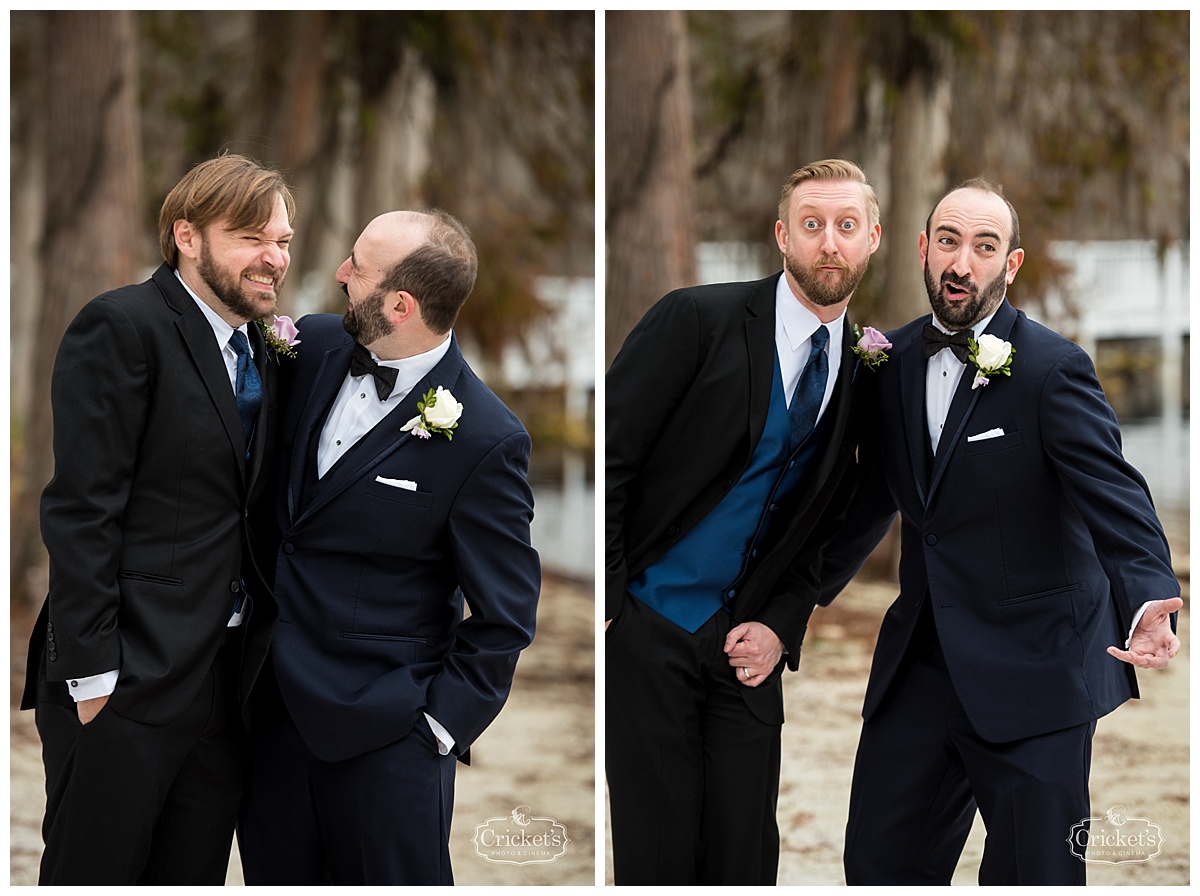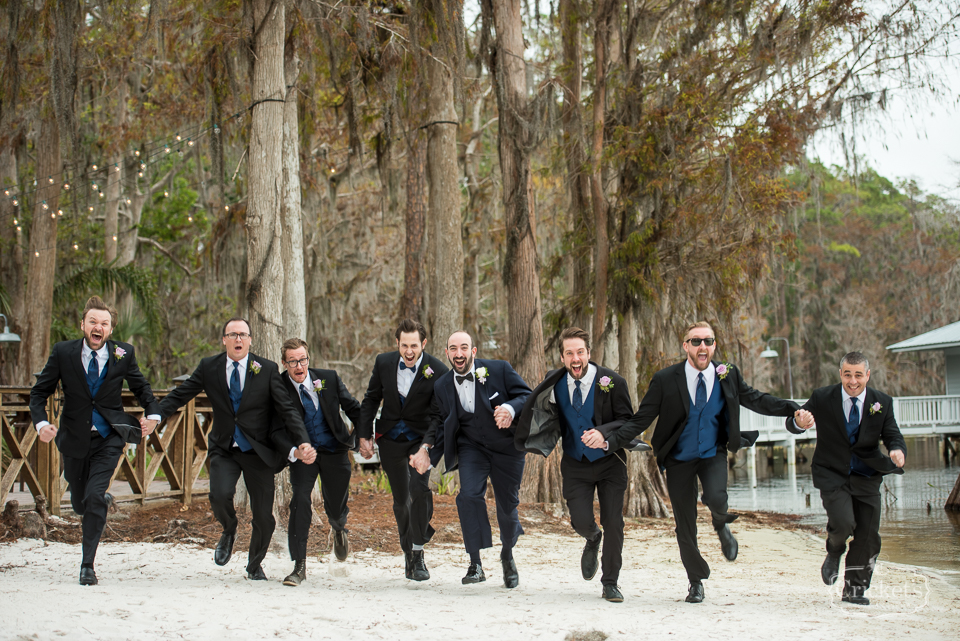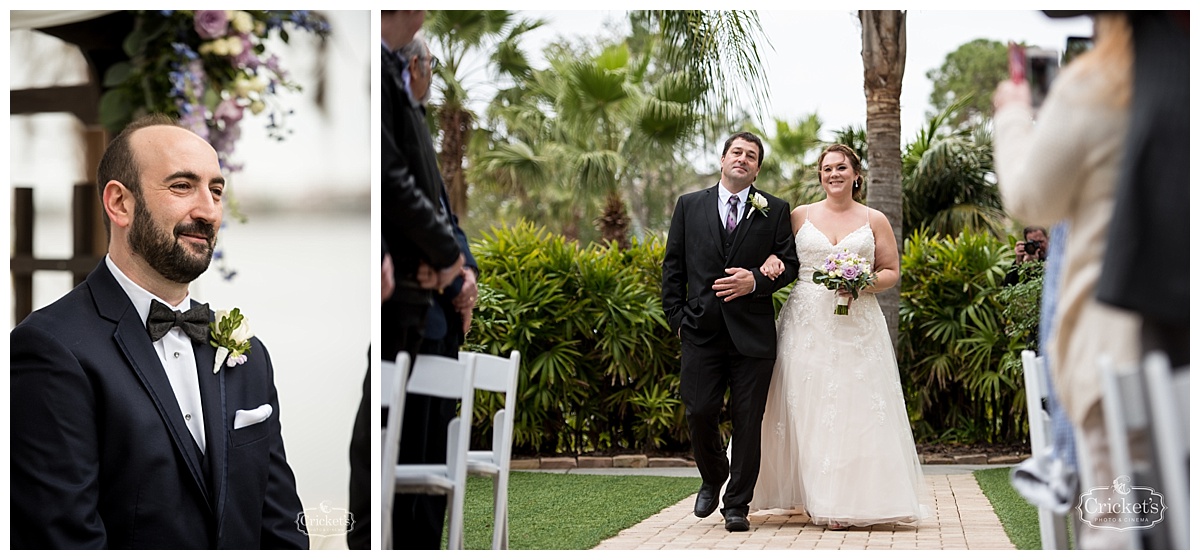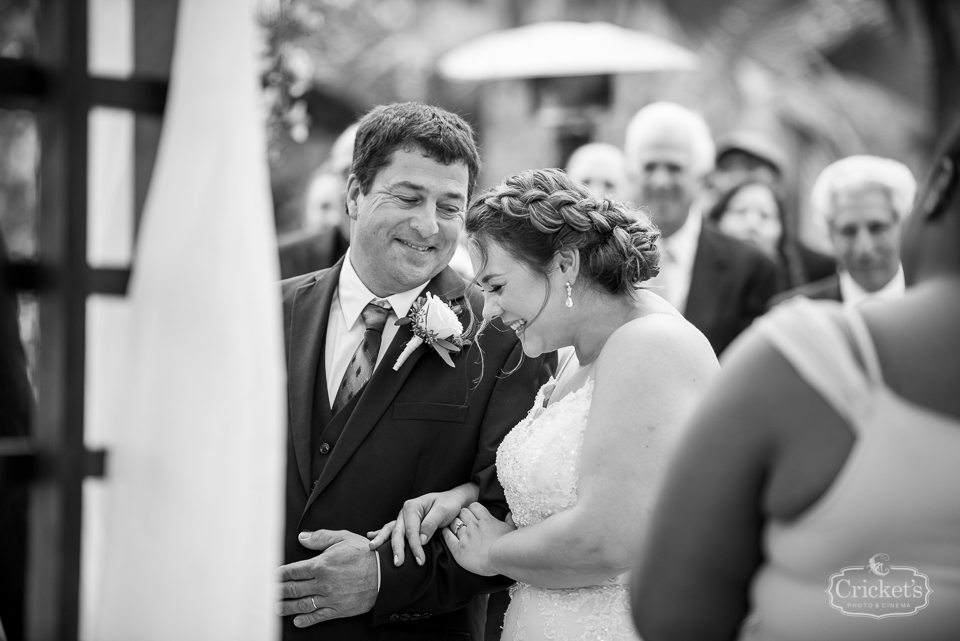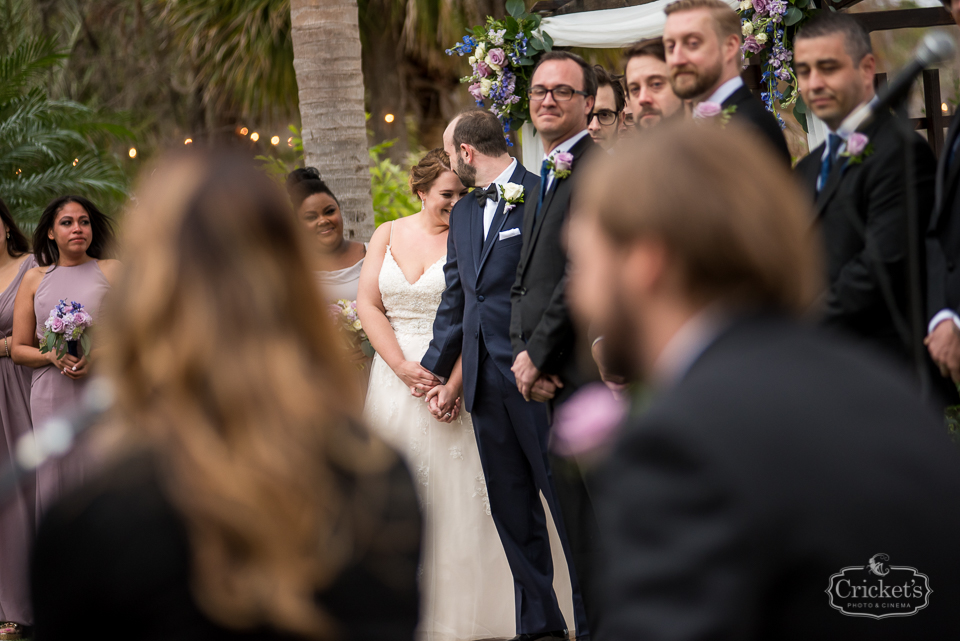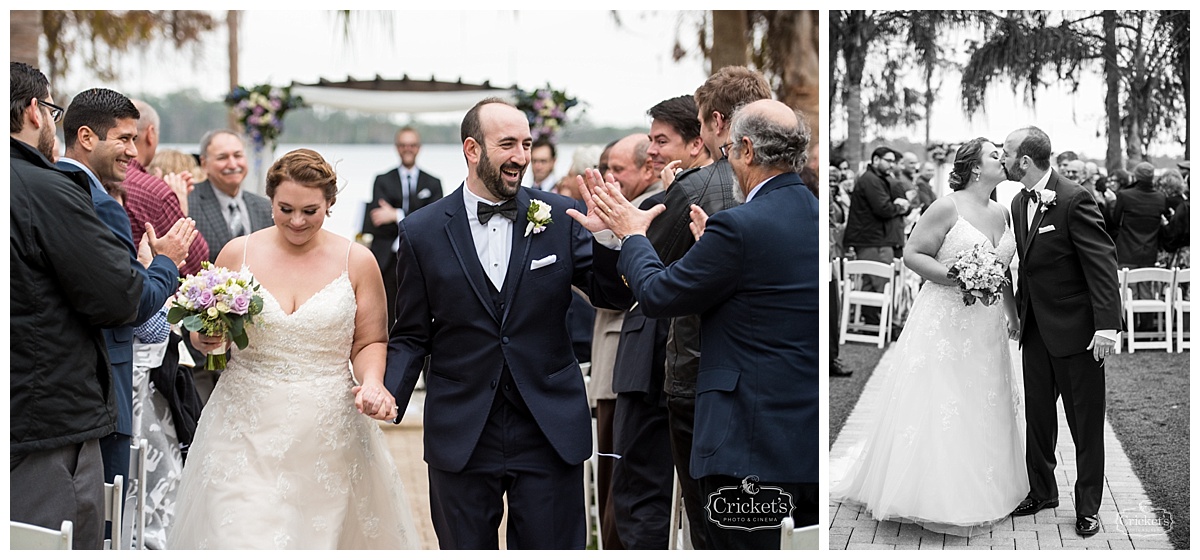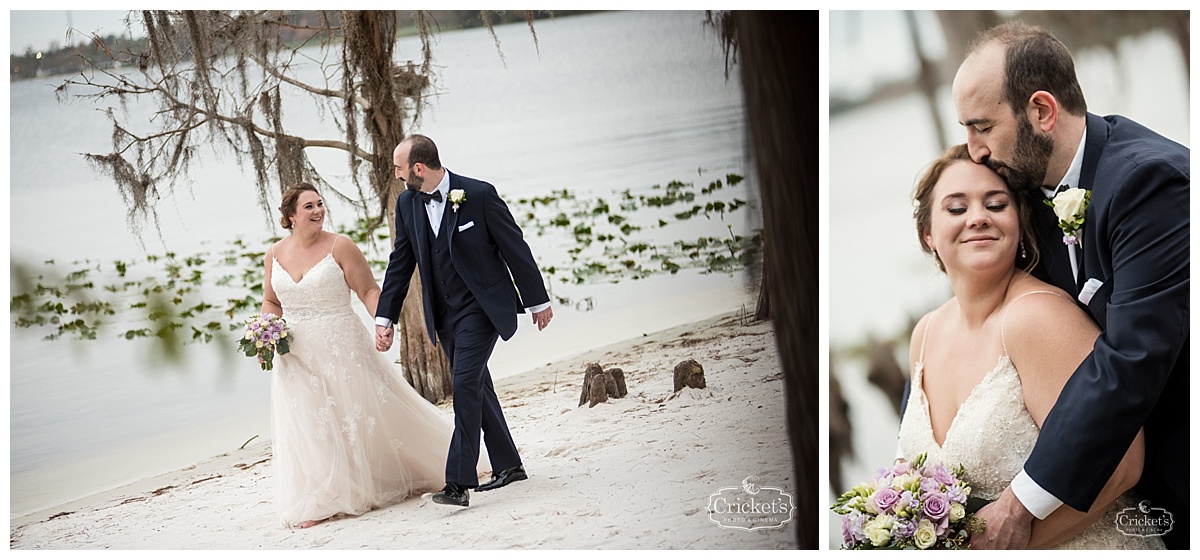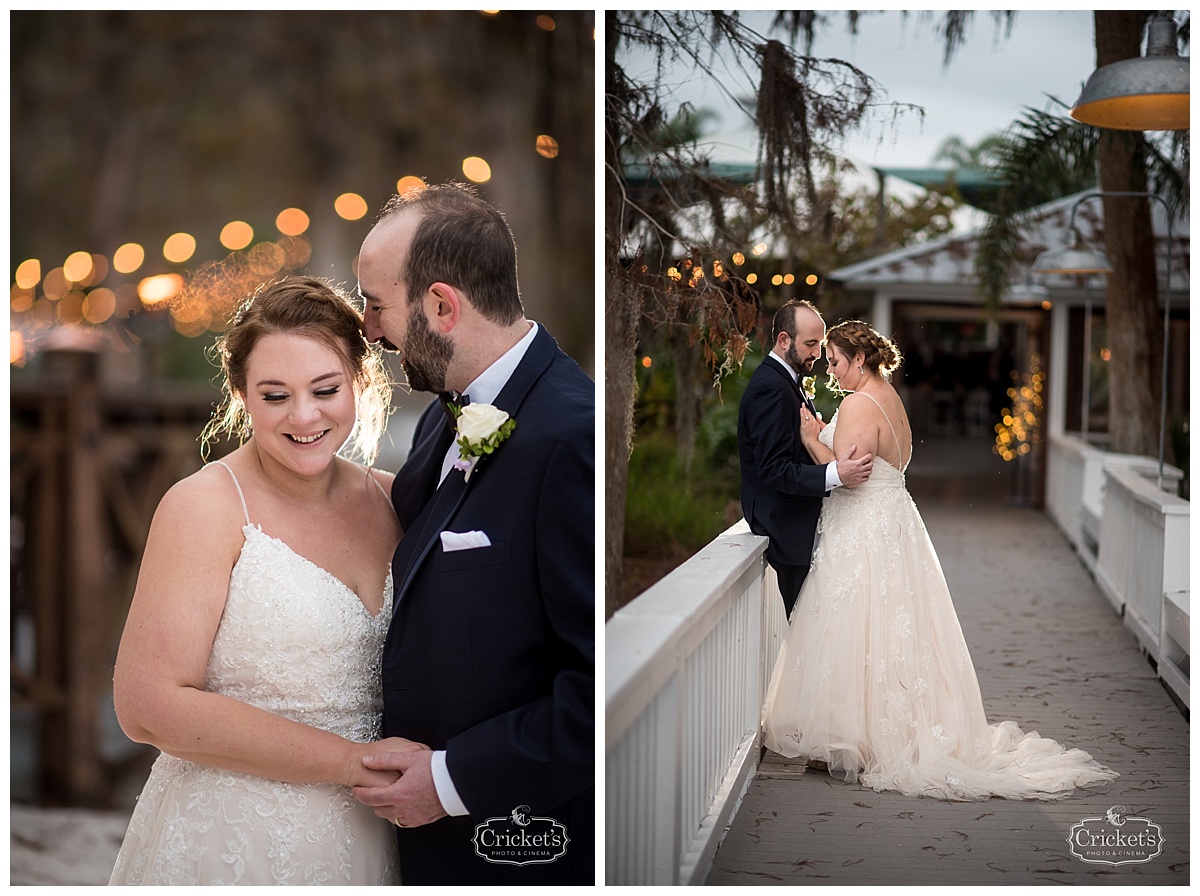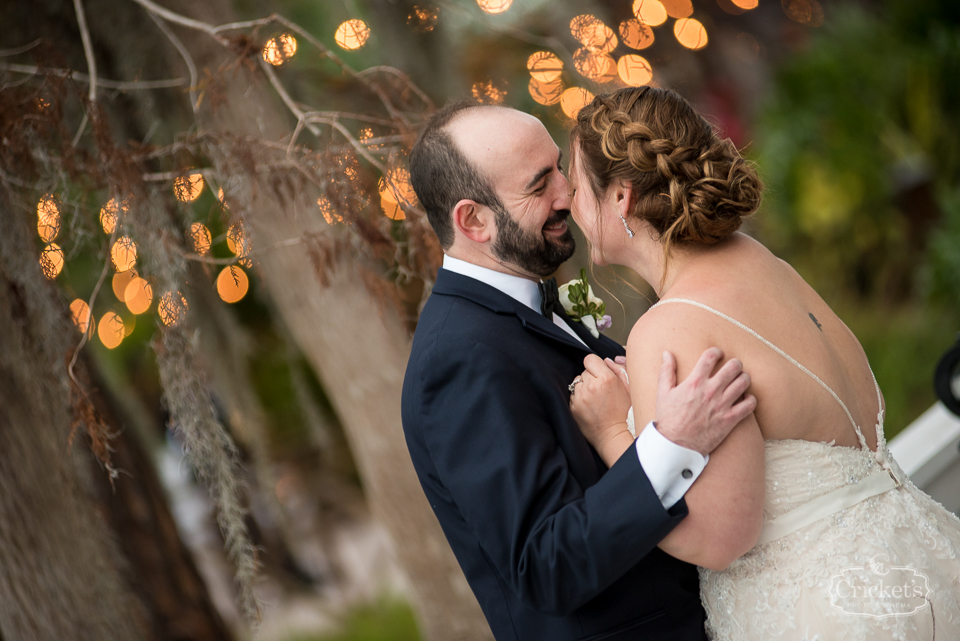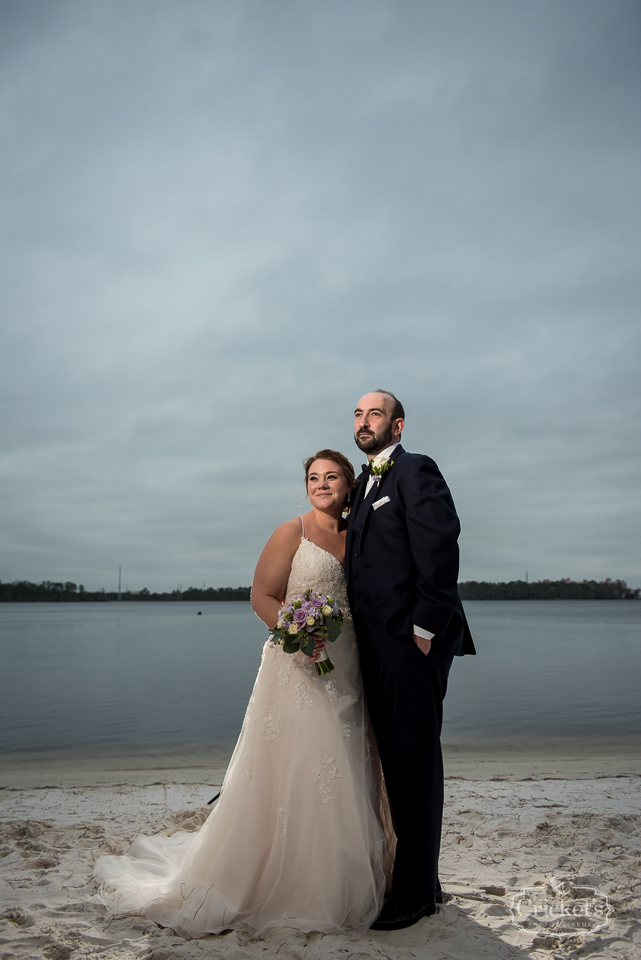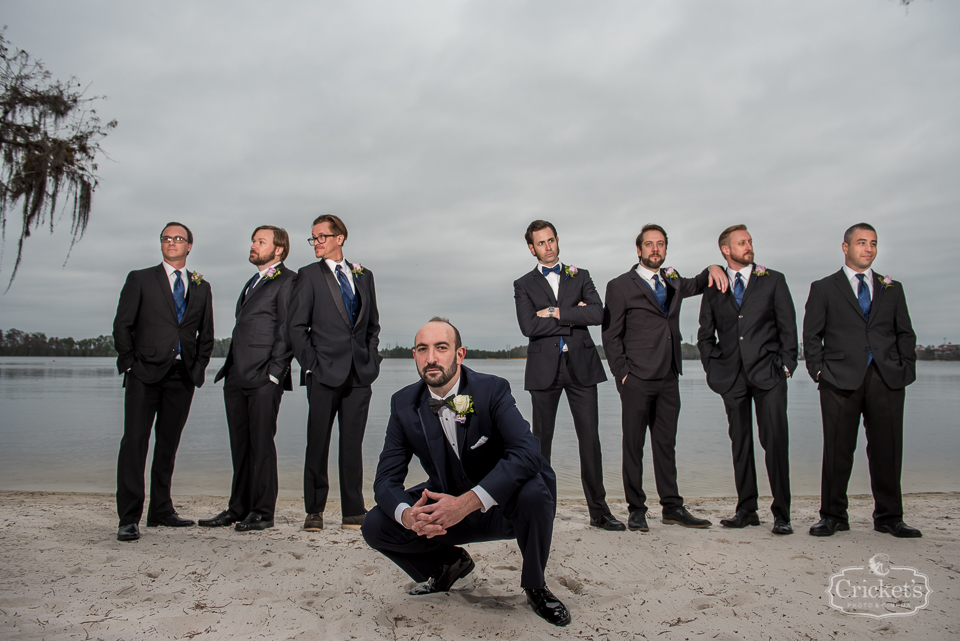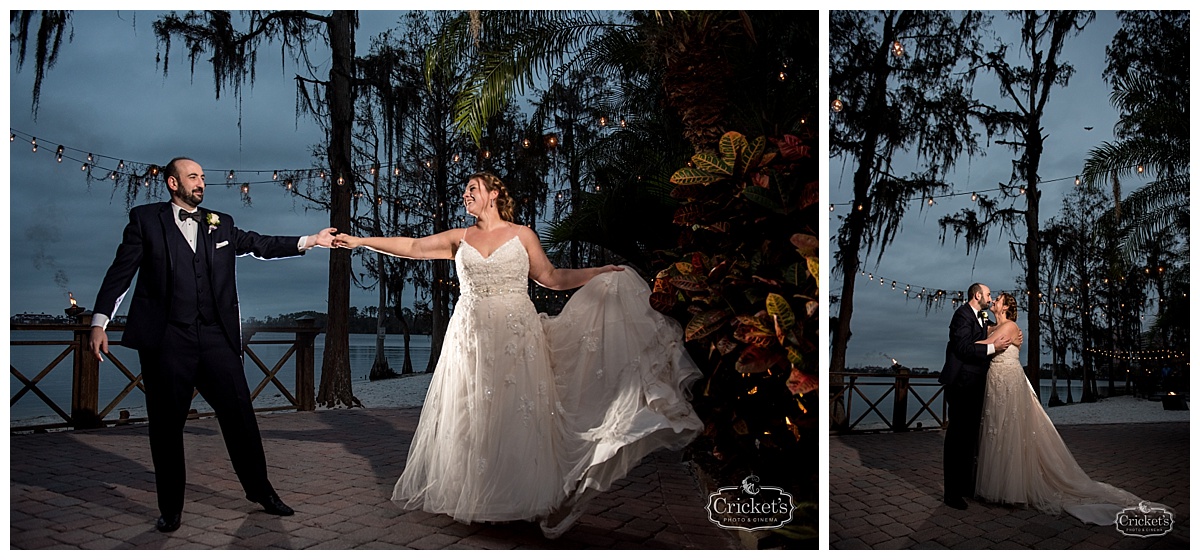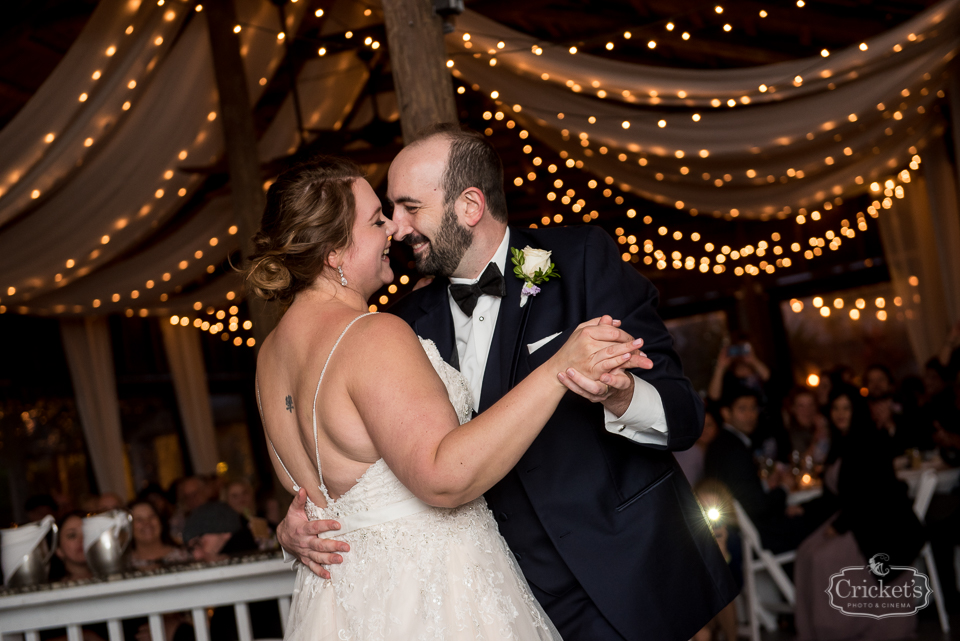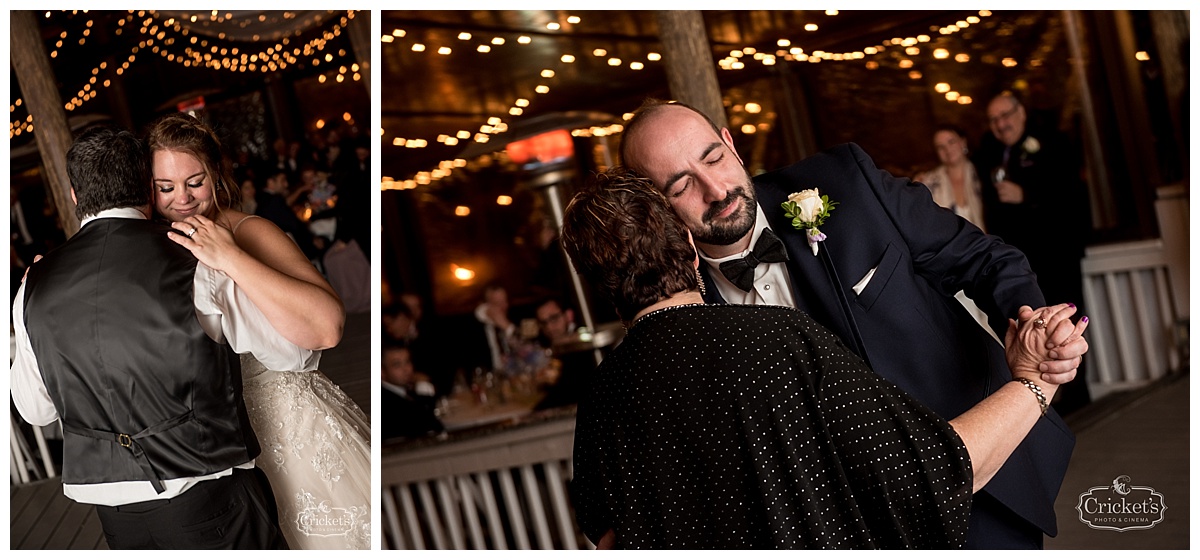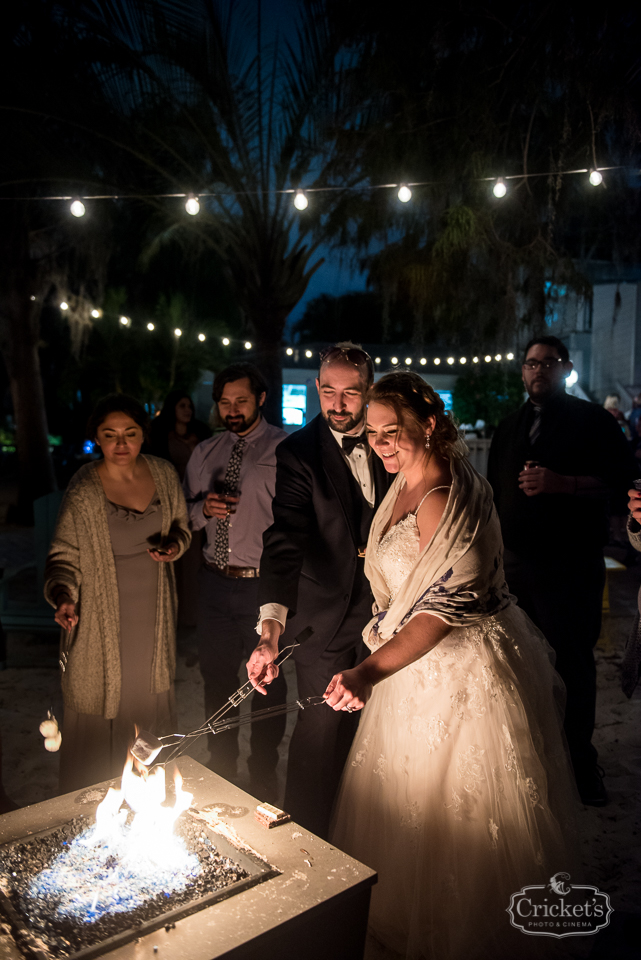 Selfie time!!!!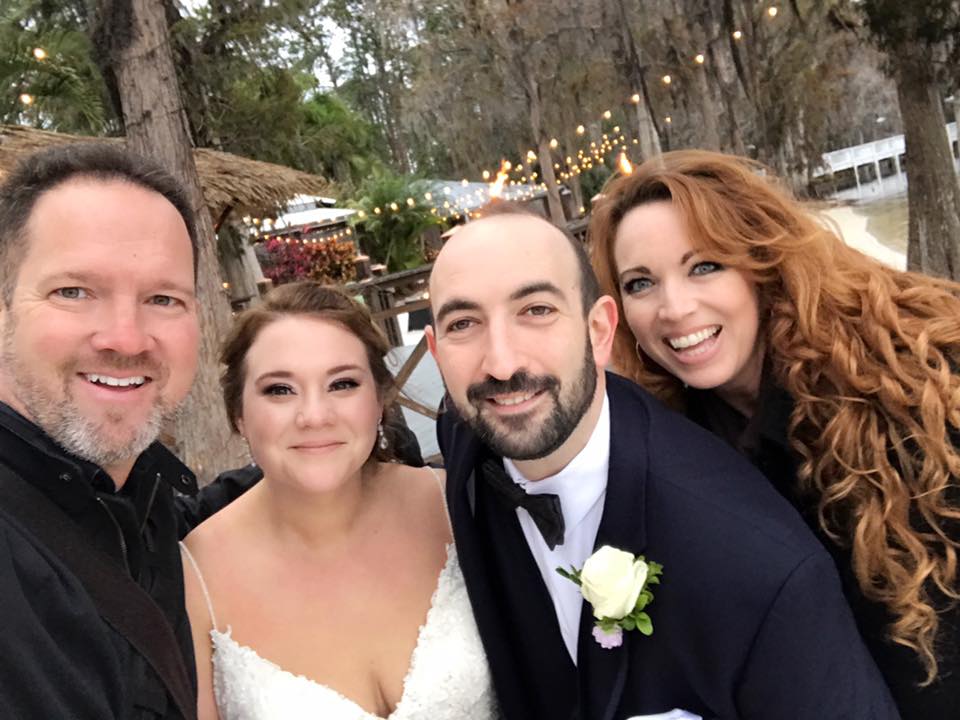 And one wasn't enough!  When you have a mini Theatre UCF Reunion you must take a selfie of all the Knights!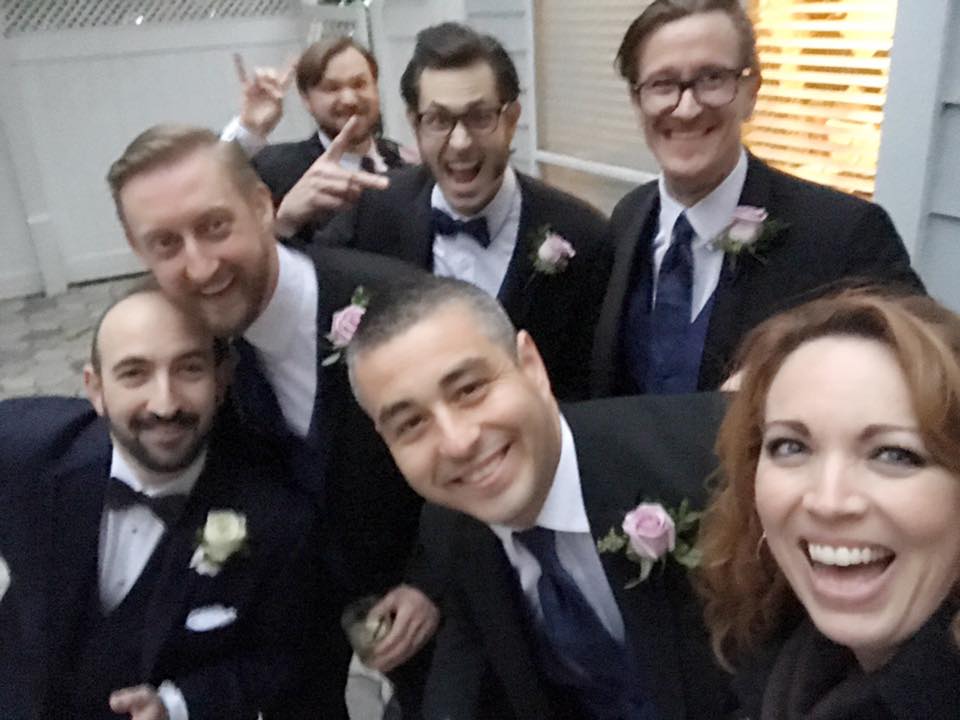 And finally one of my favorite professors of all time, Dr Seay.