Testimonials
---
JUST BOOK THEM! THEY TRULY ARE AMAZING- THE BEST! My now husband and I live in North Virginia, and researched so many photographers in the Orlando area. No other photographer compared. They were kind of out of our range money wise- so I kept looking trying to find a photographer who was at par with Cricket but less money- there was no one. I even polled friends and some of my students (I am a teacher). Didn't work- so we made it work out and booked them. Their pictures are magical- they have life. Cricket truly has a gift with photography. Chris, her second photographer was great as well and they both are super friendly and fun to work with. They make you feel at ease and comfortable. They make a great team- they both know their lighting and their angles; our photos look like they could of come out from a wedding magazine. Spending the extra money was definitely worth it- and we are so happy we went with them. After all, after the big day- it's your photos that you have left to look at and help remember your special day. Spend the extra money on a photographer who will take amazing photos and who will help capture all those memorable moments! It will be worth it! No other photographer compares- hands down! Book Cricket Photography- you will be in good hands and will end up with phenomenal photos that will last you a lifetime!
— Maria + Kyle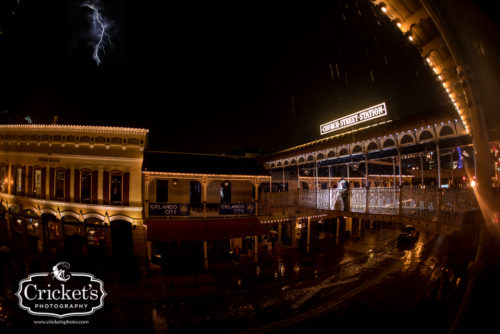 ---
You can't even put a value on pictures as amazing as the ones Cricket took at our wedding and reception. They were everywhere capturing every memory and moment. We will treasure these for the rest of our lives. The photos are amazing and Cricket and her team were professional and wonderful to work with. We loved them, highly recommend them, and will use them again! 
— Amy + Adrian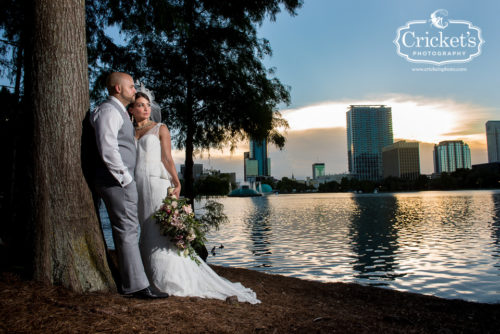 ---
"Best. Investment. Ever." True words spoken by my mom. And we couldn't agree more. Being in the wedding industry myself, I've worked with numerous photographers over the years. When it came down to choosing THE photographer to capture our wedding day, it was the easiest decision in the entire planning process. Choosing Cricket's Photography was a no-brainer. From the engagement shoot to our wedding day we knew we made the right decision. Our hardest decision has been selecting our favorite photo from the wedding. What a great problem to encounter!?! Cricket, Sean and Chris perfectly captured our wedding and as a result we have some of the most memorable and special moments that we can tangibly treasure for a lifetime. We enjoyed every second of our photo shoots and are so glad that Cricket and crew could share in our day with us. Their level of professionalism, eye for the Perfect Shot and their wit and charm are all second to none. There's no question that when the time comes, we'll be calling back for our future maternity and family photos. Thank you, Cricket for giving us one of the best gifts we could ask for…The most special day in our lives captured perfectly by your talent and expertise!
— Kristen + Kyle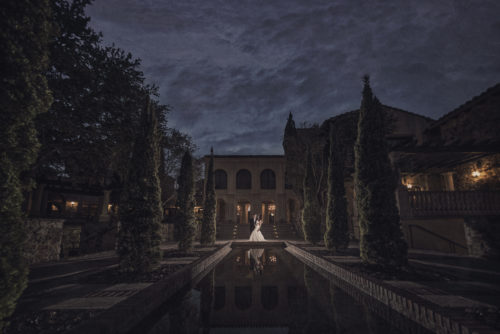 ---
All I can say is wow. My husband and I had a very unique wedding planning experience. There were a lot of last minute changes and some things that we wished we would have chosen differently, luckily Cricket's was not one of those things. Not only did Cricket and her team deliver the most amazing photos, they were very professional, timely, accommodating, and a lot of fun! We had sneak peek photos by the next day! & all of the photos were flawlessly completed in a more than reasonable amount of time. Truth be told my wedding day was a blur, I didn't get to see everything or everyone.It went by so quickly that I couldn't believe it was over at the end of the night. I keep telling my husband that I want to do it all over again so that I can really soak it up! Lucky for our pockets, we don't have to do it over again…thanks to Cricket and her team, my husband and I get to relive our wedding day every day through our pictures and incredible video. I have watched our video every day since we received it, and each time I cry the happiest tears a girl could cry! If one thing went better than planned on our wedding day, it was Cricket and her team. From capturing the most amazing shots, to the surprises Cricket's had up their sleeves, to the light being rushed over to every selfie being taken on the dance floor, to the moment Cricket was reassuring me everything was perfect during my mini melt down, from the beginning to end Cricket and her team had it all down perfectly. Cricket's came very highly recommended to us when choosing our photographer and they over delivered. If you want creative, timeless, amazing quality photographs and a cinematographic video to relive your big day every time you watch it, I highly recommend hiring Cricket's as your team!
— Brittany + Jeff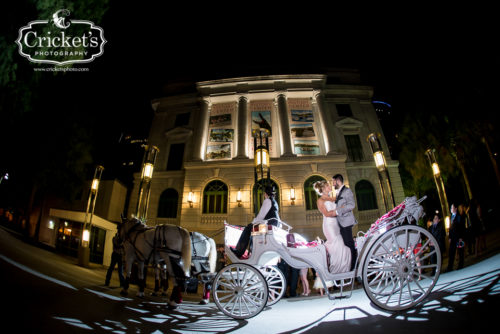 ---
I saw Cricket's Photography at a Wedding expo and their work blew me away. From the second I saw their photos I knew that I wanted them there for my wedding. We did an engagement session with them and the amount of compliments we got was insane. Everyone we talked to were in love with our photos as much as we were, which only made our excitement grow for our wedding and they most definitely did not disappoint. Cricket and Chris were so great, they made it very comfortable for us and staged and took the most amazing shots. And more importantly they are genuinely great people, our wedding day turned out to be the coldest day in Florida! (at least felt that way in a strapless dress) Cricket saw that I was freezing and pulled out her own hand-warmer to give to me to hold and warm up during our photos, definitely not something she had to do. We also received our wedding photos extremely quickly! Much sooner than I expected! Their work speaks for its self, it really is a work of art. We are so happy we choose Cricket's Photography for our wedding day, its a day you will always want to remember and they managed to capture everything perfectly. I hope to use them again in the future and can't wait to see what they create next!! Thank you so much Cricket, Chris and Sean! You guys are amazing!!
— Dani + Alex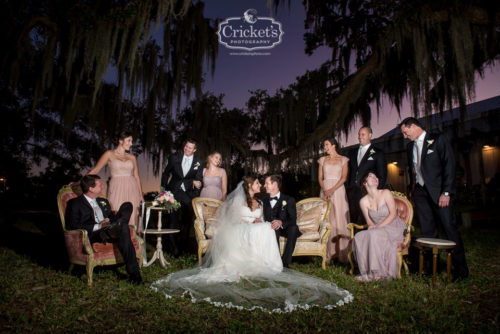 ---
I hired Cricket's for my wedding in May 2015. My only regret was that I did not also hire them for my engagement session. I was so pleased; I plan to hire them for all future photography sessions. Cricket's is a husband and wife team. Both of them were easy to communicate with, prompt, professional and pleasant to work with. I was also shocked at how efficiently they worked. They get a lot of photos in a short amount of time. They are also considerate when you are taking photos outside and insure you do not have to stand in the sun more than is necessary. They have an online form you fill out that is comprehensive to insure they understand what sort of photos you value on your special day. The turn around time to get the photos back was fast (within 2 weeks) and they come on these adorable wooden USB drives. I searched over 100 photographers in Florida and I believed Cricket's to be the best. The results were extremely beautiful and surpassed my expectations. Most everyone I know has commented on how beautiful my photos came out. These photographers play with lighting in a way that makes gorgeous photos that you want to hang on your wall. Cricket also has an artful eye and captures creative angles. If you look at their facebook page, you will see what I am trying to describe.
— Ashley + Daniel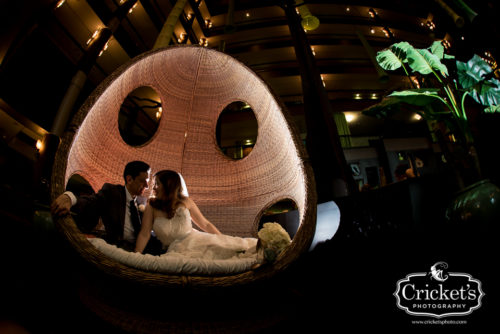 ---
Cricket Photography did a perfect job capturing our elaborate wedding day. Cricket and her husband, Sean, first did our engagement photos. My husband and I aren't the most photogenic people and Cricket made us look like models. What i liked the most is how comfortable they made us feel. Then on the day of the wedding, it was a pleasure having Cricket and her team there. She never forced any obvious poses, everything was very natural and it showed in the photos. She has an artistic eye that other photographers cannot easily copy. Lastly, her packaging is adorable. Hire Cricket, you won't regret it 🙂
— Clare + Carlos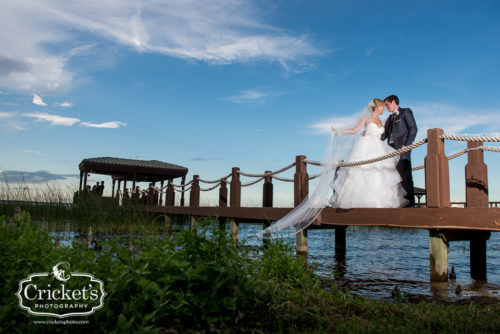 ---
If you are looking for memories to be captured that are outside of the standard wedding photography, then look no further to Cricket's Photography. They have a unique ability to take a simple moment in time and turn it into an elegant timepiece, which is exactly what we were looking for in our wedding photographer. We first learned about Cricket's Photography from a special they were running on one of the popular wedding sites. We had met with a few photography companies before meeting with them, and we were still considering our options at the time. When we first met Cricket and Sean at an introduction session, my fiance and I immediately knew that we wanted them to have the opportunity to shoot our engagement session and wedding. Throughout the whole process they had an open ear to what we were looking for, and we sincerely appreciated that. They also provided their photography "expertise" when it came to shoot locations, poses, etc. All in all, we were honored that Cricket's Photography shot not only our engagement session, but our wedding as well. To this day, our family and friends are still talking about the special moments that they captured so beautifully. We would give them a 10 out of 10…for professionalism and artistic ability.
— Stephanie + Collin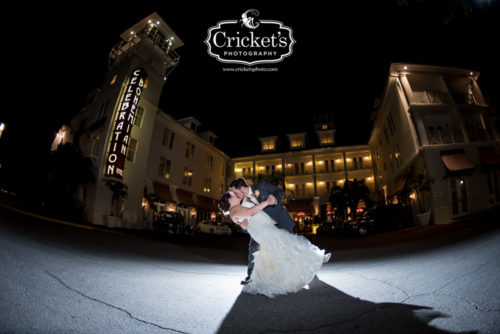 ---
Where can I start? Cricket and her team are absolutely the best of the best all around. We hired her for our wedding in April after seeing some of her work. I have to say, when we got our wedding photos back, we were completely blown away! I knew she did beautiful work but seeing my special day in that way was indescribable. I felt like I was looking at a fairytale book staring my husband and I. Her and her team made taking pictures so much fun. I was a little nervous because I thought I wasn't the best at posing for pictures but they actually made it really easy and a lot of fun. Also, I was really surprised at how quick we got the pictures back! My husband mentioned getting a digital frame for our photos because there are SO many AMAZING pictures it's so hard to pick the ones we want to frame! Absolutely worth every penny. We are beyond pleased!
— Brittany + Craig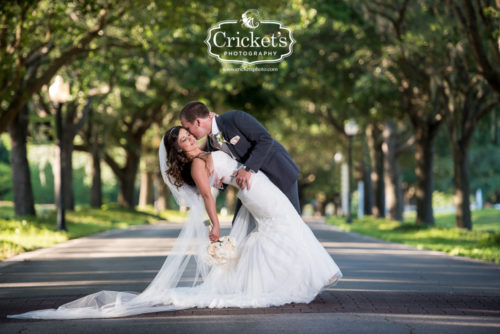 ---
I fell in love with Cricket's work even before I fell in love with a venue and location. As soon as I saw her work I knew she had to be the photographer for our wedding. After talking with Sean and explaining I didn't have a date or venue but I knew I wanted them he assured me they would be available when I needed them. He was so friendly and professional. All our plans fell into place and I spoke with Cricket several times before the big day to go over important shots. I just kept telling her "we will do whatever you tell us. We know you are the best and we want the best. Just tell us what we need to do." And the photographs are the best!! The day her, Sean and Chris worked seemlessly to get all the shots and angles. They could tell I was really nervous about the day, but they did a great job to relax me. Our photographs are one of a kind and absolutely amazing!! They are better than what I could have ever dreamed. Cricket and her team worked so well together. The drone they used was amazing and the video came out perfect. I still cry every time I watch it. I've showed it to everyone who will listen to me, and it is unanimous that it is the best and moving video they have seen. I am so glad we went with Cricket Photography!! I would recommend them to anyone!! Can't wait for them to do our baby announcement photo shoot, in several years!!
— Danielle + Andrew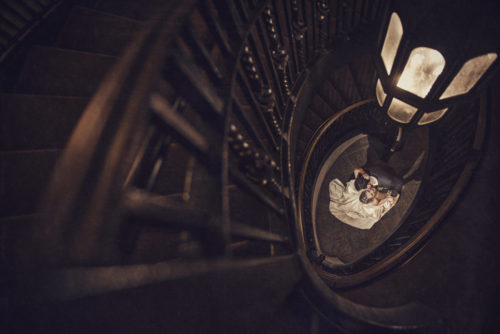 ---
I cannot say enough amazing things about Cricket and Sean! WOW! We are from out of state, so I was worried about choosing a photographer and being able to coordinate details. Cricket and Sean were so easy and awesome to work with! They even worked with us to schedule an engagement shoot that we could fly down for. Our friends and family have not stopped talking about how amazing our photos are. Anytime we need photography in the future, we will be booking the next flight from Chicago to Orlando, just so we can use Cricket!
— Megan + Connor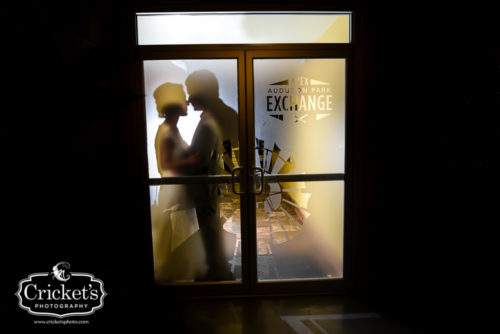 ---
I knew immediately from speaking to Sean on the phone that this would be a perfect match for us and we weren't disappointed. We ended up going above our budgeted photography amount because I knew that Cricket would be delivering us artwork rather than photos of our big day. We couldn't have been happier with our decision to go with Cricket's Photography. She was amazing to work with from the engagement shoot to the wedding day. I had many family members comment on how un-intrusive her and her team were. They were able to capture amazing candid photos and unbelievably stylized photos all the same. She was very open to our requested shots and made us feel very comfortable. The photos are simply stunning and truly are pieces of artwork. I've had so many compliments from friends and family about how amazing our photos are and we couldn't be happier. We would highly recommend this amazing team! We will definitely be using them in the future for all of our photography needs.
— Pam + Jim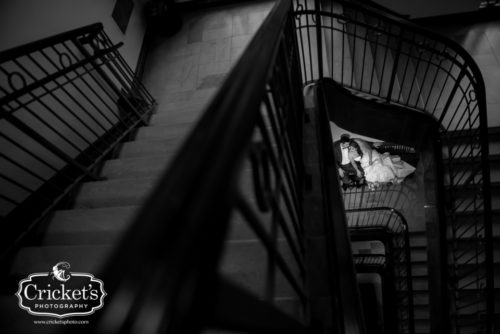 ---
We couldn't have made a better choice than Cricket and Sean. While taking our pictures they seemed to be as excited about it as we were, and at the same time the made us feel comfortable and relaxed. Once the we got to see the photo's we couldn't have been happier. They did an absolutely amazing job and we couldn't have imagined anyone better for recording our fondest memories!
— Jennifer + Vincent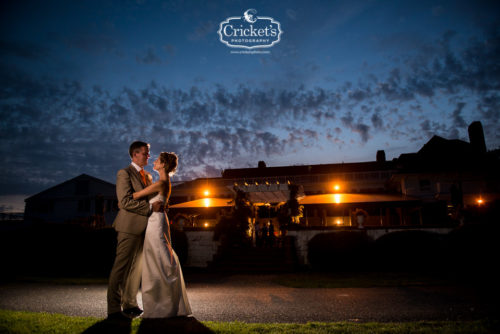 ---
When looking at many wedding photographers, it seems as though most have the same style. Here and there you will get two or three beautiful photos, however, with Cricket every single photo she takes is absolutely breathtaking! We met Cricket about a year and a half prior to our wedding and we had already spoke with several photographers that we were not sure about. Once we saw her work we knew that she had to photograph our wedding. We were sold! Cricket made us feel so comfortable and she gave us enough direction that everything looks so natural. She was a pleasure to have at our wedding and to help make these memories last a lifetime! Her photos are not just photos they are artwork!
— Nicole + Ryan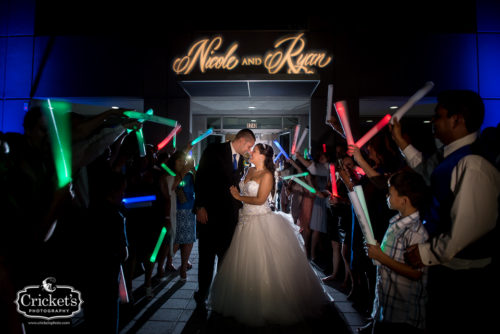 ---
Cricket, Sean and Chris were amazing to work with! We had so much fun with our engagement shoot and then again at our wedding. The photos are all absolutely amazing and they captured all of the amazing moments from our special day! The photos are all so beautiful and original. I am so happy to have discovered crickets photography early in my wedding planning process and so grateful to have met such down to earth and fun professionals. The photos speak for themselves, they are the absolute best! My husband and I highly recommend their services, and will be using them for any photography needs in the future!
— Alexis + Jason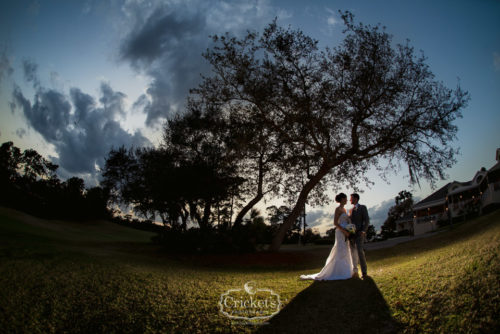 ---
If you need an engagement and wedding photographer, look no further than Cricket's Photography! Planning our wedding from afar we didn't have the luxury of being able to meet with vendors in person. After looking at Cricket's work online and reading reviews, we knew she was the right photographer for us. This thought was solidified when we flew down for our engagement session. Cricket was so warm, friendly, and easy to work with. It is hard to make two people as awkward as my husband and I comfortable in front of any camera and she made us look like models! When our wedding day finally arrived, Cricket, Sean, and Chris were absolutely phenomenal! Nerves were a big deal for us and they put us right at ease with their playful banter before the wedding. It took just over a month to get our photos and we are blown away. Cricket has such an amazing eye for photography and her work truly speaks for itself. We had such an amazing experience with Cricket's Photography and highly recommend them to anyone in the market for phenomenal wedding photos.
— Bree + Jordan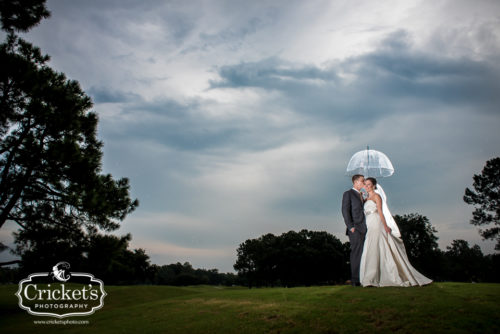 ---
"We had Cricket take our family pictures just before Christmas and had a wonderful experience. She was willing to work with us on a location and the pictures turned out GREAT!!! Cricket is very creative and it showed in her finished work. We have two small children and she did a great job capturing their personalities with each picture. We will defiently look to use her again!!"
— Emond Family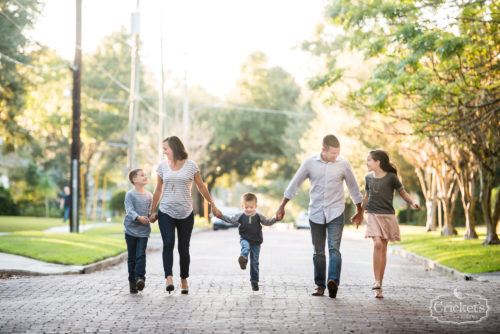 ---
"I wanted to write on behalf of my husband, and my entire family, and express how happy we were with our wedding photos. I truly cannot find enough words to express how wonderful of a photographer you are, and a person. When we first went about selecting a photographer, it was a difficult task because there are so any wedding photographers. For some reason, we were drawn a little more to the beauty of the human interaction and connection that Cricket's pictures seemed to capture. Plus, after reading her bio, I just got a good feeling about her. And clearly I was right.
Prior to the wedding, I had made a list of pictures that I wanted captured. I am, needless to say, a little too organized at times! Cricket was really receptive to my list of pictures, and she even had it with her at the wedding, making sure she captured all the moments I asked for. This stuck out to me because so often someone in her position would sort of dismiss suggestions since this is what they do best and they know the best pictures to get, but she never once dismissed any of my suggestions.
Next I must comment on her personality because this stood out to me as well. I was nervous about having a photographer that was bossy and always trying to pose you in the proper spot and just not being comfortable throughout the entire experience. From the moment she knocked on my door at the resort, it felt like I knew her. She was so welcoming and friendly, always smiling and keeping an upbeat attitude about her. I was able to laugh with her and make jokes throughout the day. I felt right at home with her. In a lot of professions personality makes all the difference, yet it seems to be disregarded. I don't think enough credit is given to those who go above and beyond to make others comfortable and happy.
I also need to comment on how many pictures you took, and how beautiful they all were. She captured every single moment, literally! You were everywhere, making sure to get pictures of all the little kids and guests. These are the moments that we won't ever get back, all the laughs and smiles, but because of her spectacular photography skills, we have them to cherish forever. So many of my guests even commented on how they were the most beautiful wedding pictures they had ever seen."
— Kristen + Joe
---
"Working with Cricket on our Engagement and Wedding Pictures was an absolutely enjoyable experience! She knew exactly how to put us at ease so that our pictures turned out looking natural and effortless. Cricket has a great eye for capturing the moments that we'll want to remember for years to come. She is patient, attentive, warm, and sensitive to her clients. We felt understood, and got every shot that we requested. Cricket was also able to make suggestions based on our personal style, and her creativity resulted in some wonderful and unique shots. As a bride, the wedding photos were the most important aspect of our day, and it was so nice not to have to worry about the outcome because Cricket had everything confidently under control. She did such a beautiful job capturing our journey from engagement to marriage, and I just love looking back and reliving those special moments through her photography."
— Xio Seliga
---
"I love Cricket's photography style!! She has a true gift for capturing the essence of a moment and an unrivaled ability to draw out her subjects' personalities. Beyond her extraordinary technical talent, it is a joy to work with Cricket. Her infectious enthusiasm makes the holistic photo shoot experience a pleasure. I would highly recommend Cricket for anyone looking to preserve precious family memories!!"
— Carrie Barner
---
"How would we have ever gotten two small children and two lop- eared bunny rabbits in one Christmas photo without Cricket? She did an amazing job during the shoot and even more amazing photo-shopping on the back-end….you'd swear that those bunnies were sitting perfectly still on our laps the whole time! We're about to have a baby and I can't wait to see what Cricket comes up with for our newborn photo session! I HIGHLY recommend Cricket…she's absolutely terrific!"
— Val Cronk
---
"I was thrilled to have been introduced to Cricket last year. At the time our children were 6, 4, 2 and 10 months. She was exactly what we needed in a photographer…. Flexible, laid back, professional and most importantly– great with kids!! I decided to schedule a family photo shoot with Cricket after a good friend shared her proofs from a recent shoot she and her family had w/ Cricket. My family and I met Cricket for the first time at the location of our shoot and got to work right away.We immediately felt comfortable with her and knew it was going to go well. Cricket was so great at making us all feel calm and relaxed. She is very confident and comfortable behind the camera. Her images captured the love that each of us has for one another. And now those moments are frozen in time and displayed as beautiful works of art throughout our home. We are very thankful and blessed to have met such a talented, down to earth photographer. We are looking forward to shooting with her again this fall."
— Marah Fito
---
"Cricket recently took family photos for us at local park. The pictures turned out great!! Cricket was both professional and personable. We have two small children that do not always follow directions the first time, but she did a wonderful job at getting them to smile and catching the special moments on film. She was very clear with her directions and very patient with us. She was very knowledgable about lighting situations and caught things that my husband and I never would have considered if we were trying to take the pictures ourselves. She also did a great job of cropping and editing all the photos. I love that I now have all the pictures in color and black and white. I hghly recommend Cricket for family and other professional photos."
— Carmen McCrea
---
"We hired Cricket to take our outdoor family photos earlier this year. We have two young boys a one and a half year old and a three year old. She was wonderful working with our children. I have recommended her to all my family and friends and hope to hire her again in the future. Her work is professional and the photos were beautiful."
— Stacey DeVito
---
"We were so excited to have our first professional pictures taken by Cricket last fall for our Christmas cards! What a fun and relaxing experience it was! She was great with my 2 kids and great coming up with some unique poses and locations to make our pictures truely unique! She even allowed us to bring our puppy so we could get "ALL" the family!! AND a added bonus was that she made our Christmas cards as well!!!"
— Lynn Dorval
---
"I was referred to Cricket by a good friend after searching for a local photographer for several weeks to take our maternity pictures. I am pretty picky when it comes to photographers since I am a Make Up Artist who works with extremely talented photographers. I was extremely happy with the shots Cricket took. She was very sweet and made our time together lots of fun filled with laughter and creativity! She listened to what our ideas were and executed them as well as implementing her own. I loved that our shots are unique and really expressed the joy and love my family and I share!"
— Yaritza Thompson
---
"It was a pleasure to have Cricket photograph our girls. She is so great with children and really knows how to capture candid moments. She is truly gifted and it comes through beautifully in her pictures."
— Michelle Aguerrevere
---
"We had our family Christmas photos done by Cricket last year and they were the best we have ever had taken of our family. She has a great eye for what looks great and is so easy to work with. Cricket was also fantastic with my kids and that is no easy feat with 2 boys.
I would highly recommend her for any occasion."
— LeeAnne Brunton